Three Mythologies of Cambridge
Teenagers playing Zork at the MIT Museum (Nov 12, 2010). This was a GAMBIT videogame presentation at the museum. After his talk, Philip Tan left Zork running on his laptop. And kids came up! And played it! Kids who had never played IF before!
---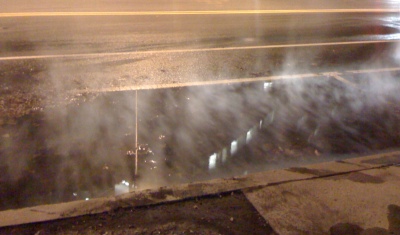 More thrastle activity, Main Street, Cambridge.
---
First Church of Christ, Dalek. (Really, look at that silhouette.) (Technically not in Cambridge.)
---
-- December 22, 2010.

Thoughts of Days ( <-- Previous and Next --> Thought)