Zarf Has Been Declassified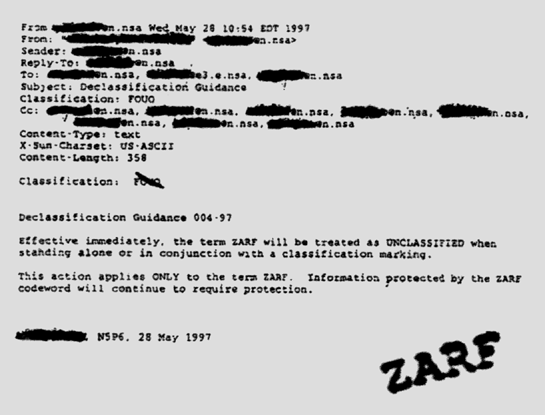 Declassification Guidance 004-97

Effective immediately, the term ZARF will be treated as UNCLASSIFIED when standing alone or in conjunction with a classification marking.

This action applies ONLY to the term ZARF. Information protected by the ZARF codeword will continue to require protection.
---
This information was Officially Lost in the crash of mid-'99. Due to the kind intervention of the world Zarf community, it has been restored.
---
Last updated January 3, 2000.